BE.YOND OFFICE BERLIN offers the perfect location for a sustainable workplace customised to your requirements.
Flexible room layout, spaces that can be designed and used in completely bespoke ways, plus spacious areas for people to talk and interact, all give you the freedom to bring your vision of a positive, motivating workplace to life.
Das BE.YOND OFFICE BERLIN empfängt seine Besucher mit einem repräsentativen Entree über zwei Etagen, einer Lounge sowie Co-Working-Bereichen und bietet darüber hinaus den Mehrwert von flexiblen Community- und Eventflächen auf der Eingangsebene.
› An open area of approx. 2,486m² over two floors
that can be arranged in different ways
› Prestigious entrance lobby over two floors with
terraces in the inner courtyard
well thought
out and flexible
Make the most of the impressive versatility that BE.YOND OFFICE BERLIN offers – whether you're looking for single or combi-offices or large open workspaces. Thanks to the use of fixed and mobile workspaces – depending on your requirements – there are no limits to your aspirations.
› Up to 1,241 m² of office space on each level
› The option for flexible design through the use of fixed and mobile workspaces – depending on requirements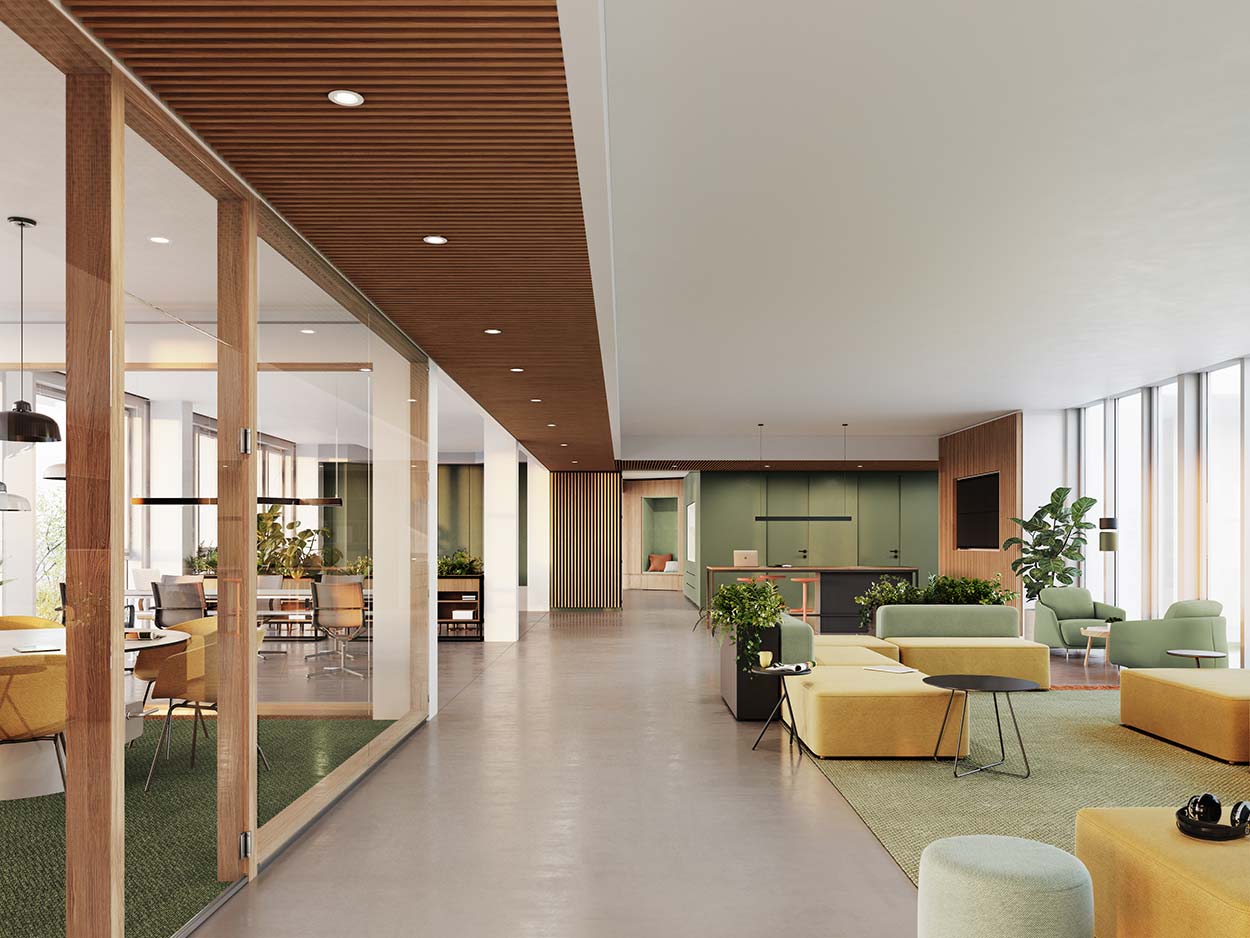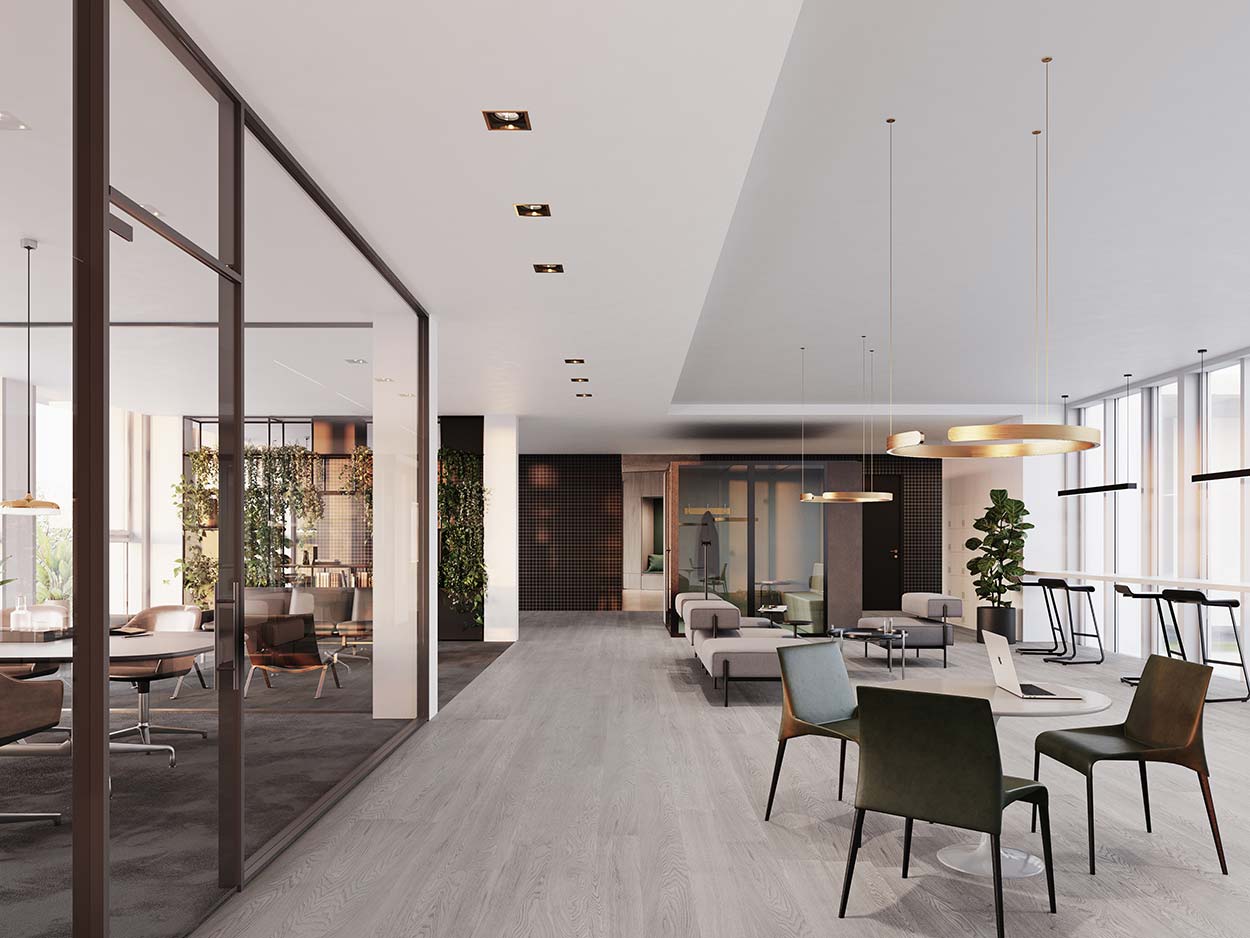 Our roof terraces provide the perfect space for open-air meetings and networking.
› The two roof terraces cover a total of 251m²
and offer an unparalleled view over the city of Berlin.

› Approx. 730m² of versatile space, for example for community areas that boost team spirit and much more.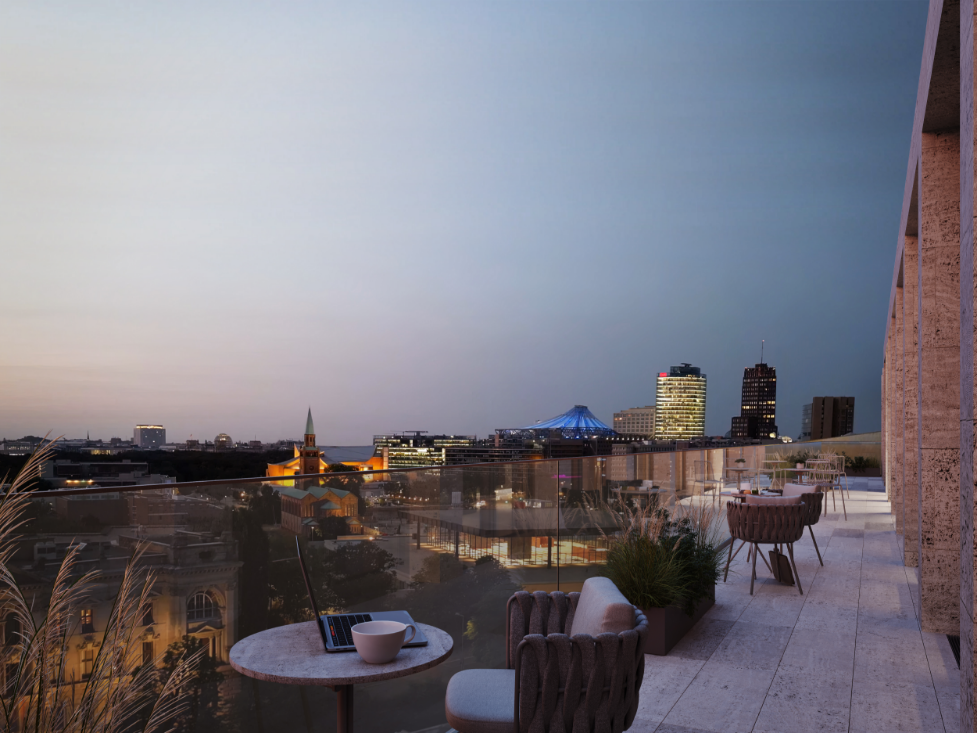 You are interested in
an office space
With a panoramic view?
Then discover also the BE.YOND OFFICE BERLIN brochure.